by appointment or by chance
"the only excuse for making a useless thing is that one admires it. all art is quite useless." oscar wilde
"it is the useless things that make life worth living and that make life dangerous too: wine, love, art, beauty. without them life is safe, but not worth bothering with." stephen fry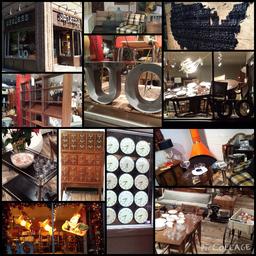 useless objects is a fun, quirky antique store located on park avenue in rochester, new york.
our store is always stocked with vintage furniture and unique finds ranging from mid-century modern to industrial chic to local curiosities. We even carry one of a kind, locally made art and furniture! We are able to offer such a great variety through purchases from estate sales, private sellers, and other antique dealers.
our instagram feed has the most recent updates and new additions to our collection.
but we really would like you to stop in and browse to get the full effect and see all we have to offer! feel free to call any time with questions as well.
in addition to selling, useless objects is interested in your private collection.
please contact us with your family pieces and finds to help us grow our offerings.
we look forward to meeting you!